New foundation endowment honors the late Warren Judge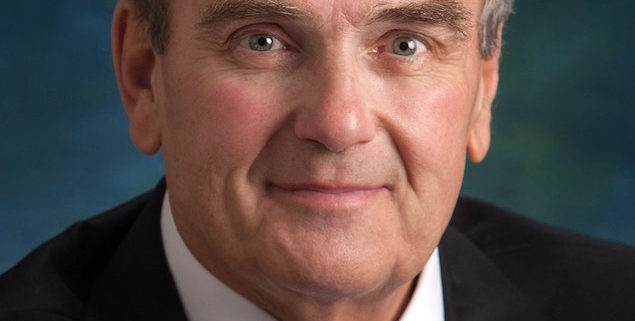 Article submitted by the Outer Banks Community Foundation to Outer Banks Voice
The Outer Banks Relief Foundation has created a new endowment fund in memory of Warren Judge to help
citizens in our community who face debilitating illness, disease or personal tragedy.
The fund will be held at the Outer Banks Community Foundation and will provide perpetual support for the Relief Foundation's program, operating or capital needs.
The Warren Cameron Judge III Endowment Fund honors the late civic leader who served his community in extraordinary ways. Judge led countless community initiatives that improved the lives of his neighbors in immeasurable ways.
He served on the Dare County Board of Commissioners, the Dare County Tourism Board, the Dare County Airport Authority, the Joint Committee on Beach Access, Outer Banks Catch Executive Committee, UNC Coastal Studies Institute Board, College of The Albemarle Board, Shoreline Management Commission, Dare County Social Services Board, Children and Youth Partnership Board, Dare County Youth Center Advisory Board, the Town Council for Jamestown, N.C. and the organizing group for Jamestown's youth baseball league.
"Warren was a true public servant. He tirelessly dedicated himself to serving his fellow citizens in need and family," said John Gillam, president of the Outer Banks Relief Foundation.
"We were recently blessed by a donation from the Joe Coors Jr. family for the future sustainability of our mission. We could not think of a better use of those funds than to establish a local endowment in Warren's name whose purpose is also to serve our community and help people in need."
"On behalf of my children and myself, we are humbled and honored by this fund being established in Warren's name." said Tess Judge. "Warren felt blessed to be a part of Dare County, which he loved dearly and was passionate about all the citizens and their well-being.
"He would be so pleased to know that Dare County citizens facing a personal tragedy or disease will be assisted in such a compassionate and caring way."
The Relief Foundation has distributed over $1.4 million in aid to 684 citizens in need living and working in our community since it was founded in 2005, said Deb MacDonald, the Relief Foundation's Interim Director.
"Now, with the establishment of a second, local endowment along with the Outer Banks Relief Foundation Fund through the Winston-Salem Foundation, we established permanent, sustainable sources of funds to supplement the annual dollars we raise," she said.
True to its name, the Warren Cameron Judge III Endowment is structured as a permanent endowment, which means that the principal of the fund will remain invested with and by the Community Foundation The earnings will be used each year to support the Relief Foundation's mission.
"All of us at the Community Foundation are honored to partner with the Relief Foundation in creating this perpetual endowment for people in need from the Outer Banks," said Lorelei Costa, the Community Foundation's executive director.
"From our partnership in establishing Dare County's 211 call center, to the various grant funds we use to support the Relief Foundation, and now this new endowment fund, the Community Foundation is proud to help support this wonderful organization."
The Community Foundation was established in 1982 and holds endowment funds by and for over 40 nonprofits and churches across the Outer Banks, including the Beach Food Pantry, Outer Banks SPCA, St. Andrews By-the-Sea, Elizabethan Gardens, Interfaith Community Outreach, Chicamacomico Life-Saving Station, Dare County Arts Council, Dare Education Foundation, and Mt. Olivet United Methodist Church.
In total the Community Foundation manages over $14 million across 150 charitable funds on behalf of families, businesses, civic groups, and nonprofits. Since its founding the Community Foundation has used the earnings from these endowments to award over $8 million in grants and scholarships to local nonprofits and students in need.
Anyone can make a tax-deductible gift to the Warren Cameron Judge III Endowment in Warren's memory at www.obcf.org/donate. To learn more about the Outer Banks Relief Foundation, please visit www.outerbanksrelieffoundation.com, or call 252-261-2004. To learn more about the Outer Banks Community Foundation, visit www.obcf.org, or call 252-261-8839.
https://obrf.org/wp-content/uploads/2017/01/warrenjudge-1.jpg
830
635
Outer Banks Relief Foundation
https://obrf.org/wp-content/uploads/2021/02/OBRF-header-logo.png
Outer Banks Relief Foundation
2017-01-31 12:05:46
2020-08-04 08:47:24
New foundation endowment honors the late Warren Judge